More than one hundred community leaders, partners and families from the Rocklin community were excited to take part in the groundbreaking ceremony for Quarry Park Adventures held on September 14, 2017, at Quarry Park.
The event included ABC10's Mark S. Allen repelling from a 100-foot cliff in Big Gun Quarry, historical perspective from Vice President of the Rocklin Historical Society Holly Clark, music from the Whitney High School marching band, and much more.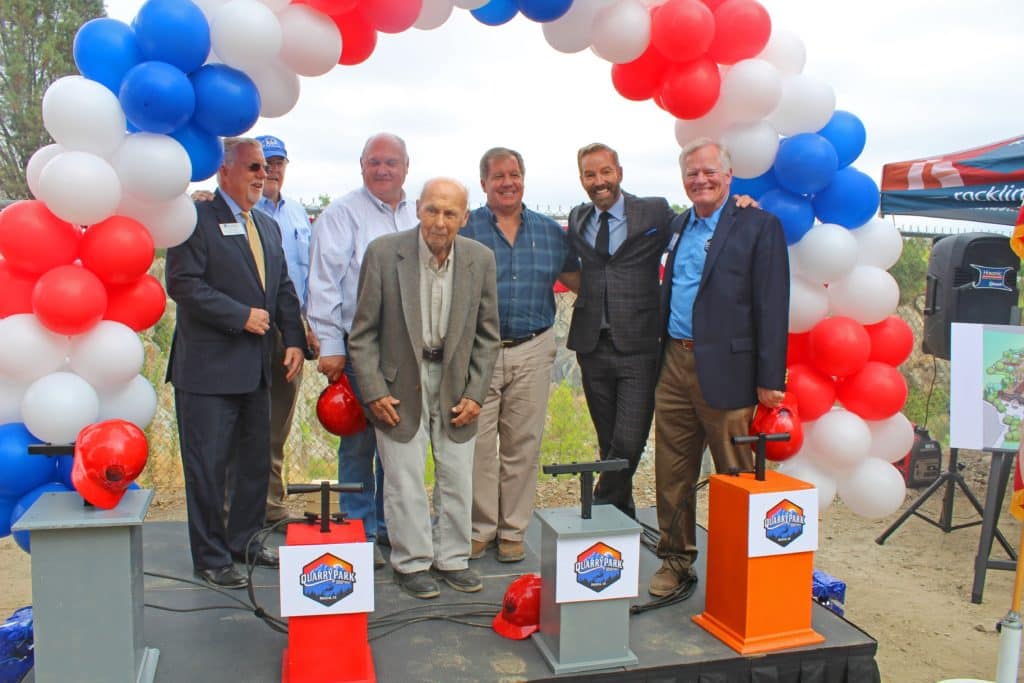 Left to Right: incoming Rocklin Chamber President, Chris Dancy, Bob Hilton, Rocklin's Business Development Manager, Rick Horst, Rocklin City Manager, residents Roy Ruhkala and his son Paul Ruhkala, Mark S. Allen, ABC 10 News and David Busch, President Quarry Park Adventures.