Job Fair at Quarry Park Adventures!
March 12, 2021 @ 9:00AM – 2:00PM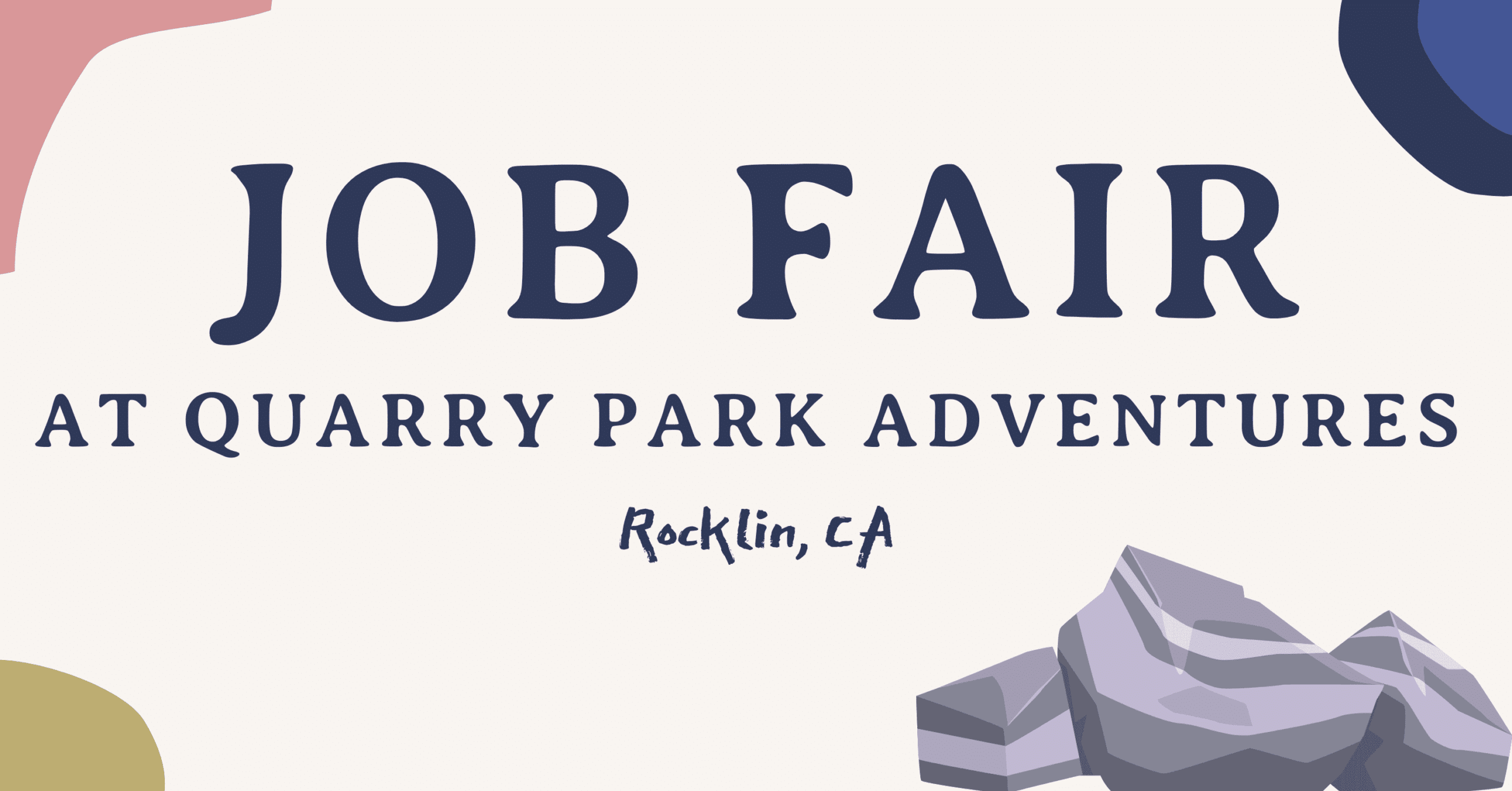 Do you prefer to be outdoors? Do you love physical challenges and a fun team-based environment?
If so, Quarry Park Adventures is the perfect workplace for you!
QPA is hosting a job fair to prepare for our very busy summer season and we're looking for qualified candidates to come out, see what jobs we have to offer, and fill out applications for potential interviews. If you'd be interested in working with us, come on out for our job fair on March 12, 2021, from 9: 00 AM – 2:00 PM. We'd love to meet you!
Safety has always been our number one priority. As the first ACCT (Association for Challenge Course Technology) accredited challenge course park in the state of California, we hold a standard of safety and professionalism that is recognized in the challenge course industry, and we want to teach you!
You can also submit your application online at www.quarrypark.com and/or email your resume to jobs@quarrypark.com