Letters to Santa at Quarry Park Adventures!
Bring your kiddos out to mail their letters to Santa!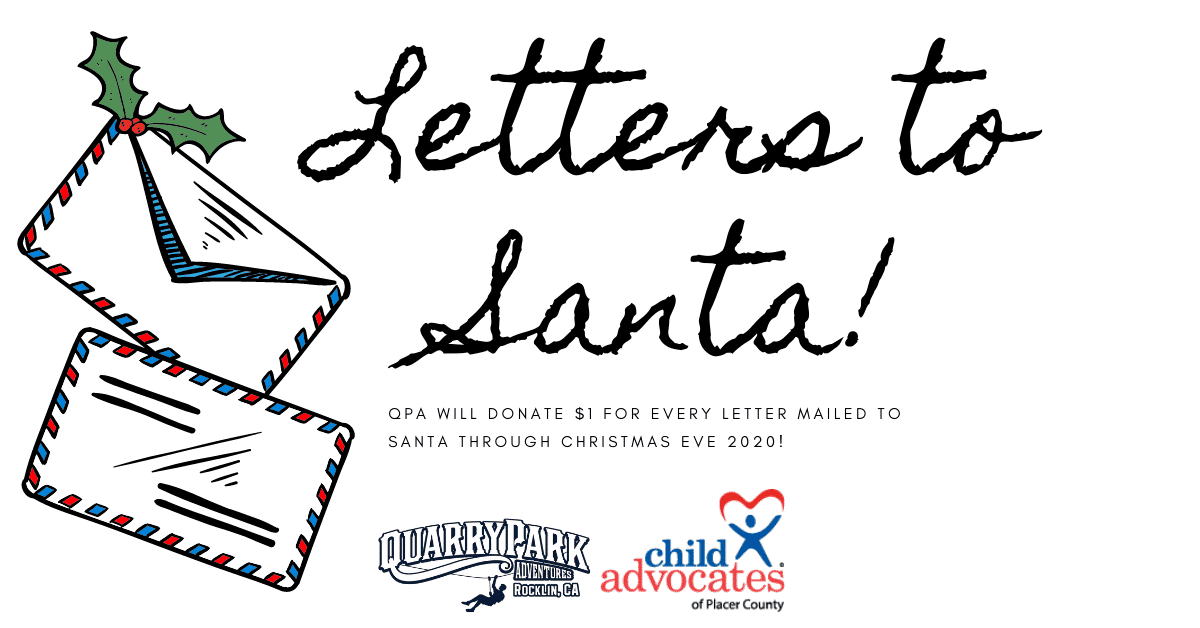 Spreading holiday cheer has changed in a few ways this year, but we want to keep the magic alive and help a local charity organization in the process. Quarry Park Adventures will donate $1 to Child Advocates of Placer County for every letter mailed to Santa! Families can also enter to win a Family 4-Pack when they drop off their letters!
Please share this message to bring cheer and holiday spirit to our community. Letters can be dropped off during park operating hours– please go to www.quarrypark.com to check when the park is open.
Happy Holidays from the QPA Team!