Park Guide
Thank you for adventuring with us today – we are so glad you are here! This Park Guide is designed to help you navigate through your day at Quarry Park Adventures with ease.
Still have a question? No problem! All of us on staff are, of course, here for YOU – so please approach us, and we'll be happy to assist. Let's Clip In, and Rock On!
Activity Descriptions & Wayfinding
Thank the Team
Did you have a great experience? Want to thank today's in-park team or a specific staff member for going the extra mile? TipJar makes it easy! Just click below to contribute.
When you say "thank you," all tip funds go directly to the in-park staff serving you today.


Tipping, while certainly not required, is always appreciated and is customary for employees in the service industry.
Park Map
On your phone, use your fingers to zoom in and see map details 😀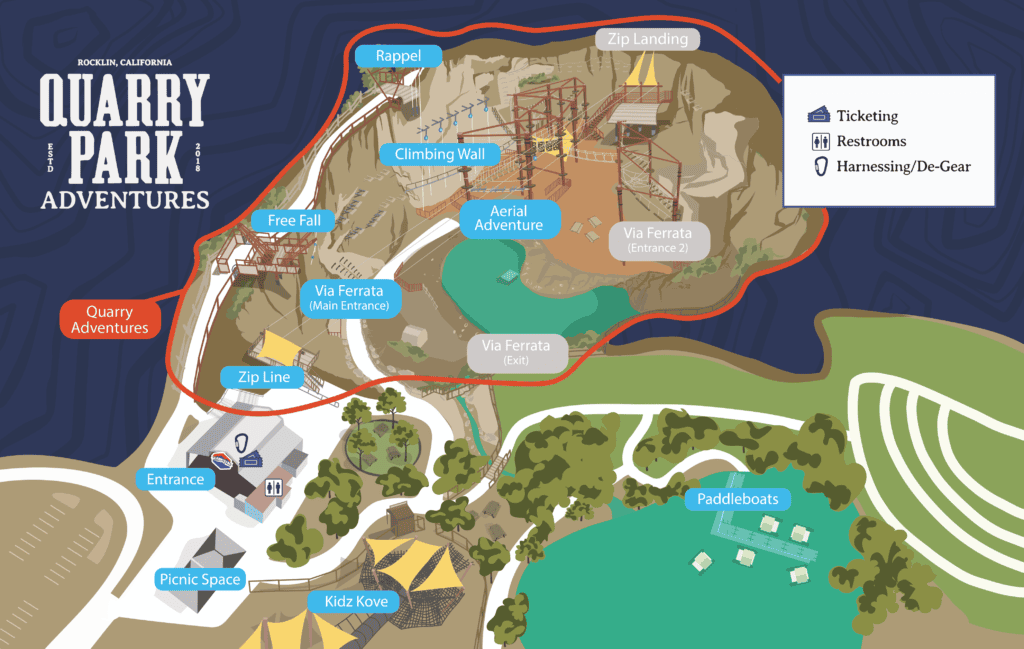 Quarry Adventures
Located in and atop the quarry:
Other Adventures:
Descriptions and Wayfinding:
Frequently Asked Questions: